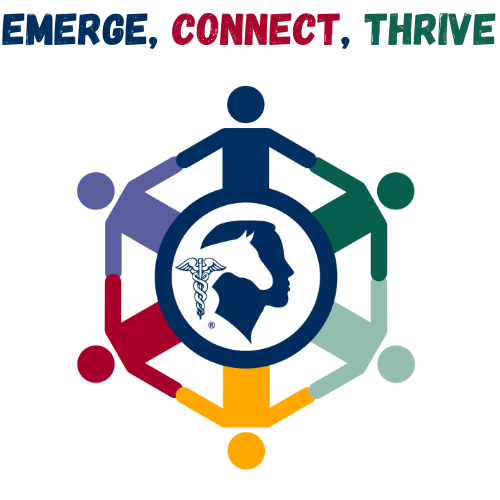 AHA, Inc. 2022 International Conference Session Evaluation Links 
Tuesday, March 15, 2022- Wednesday, March 16, 2022
Overall AHA, Inc. Virtual Conference Survey:
Click here for the overall Conference survey


Monday, March 14, 2022
Karen Adolph Pre-Conference Presentation:
Click here for the Pre-Conference Survey 


Tuesday, March 15, 2022
2022 Conference Keynote Presentation: Keynote Presentation Motor Development: Plasticity, Variability, and Flexibility
Click here for Keynote Presentation survey


Breakout #1: Therapy First When Partnering at a PATH Intl. Facility
Click here for Breakout #1 survey 


Breakout #2:The ABC's of Behavior (All Behavior is Communicative)
Click here for Breakout #2 survey 


Breakout #3: CHA Presentation: Connecting the Team – Therapist, Horse Professional and Horse
Click here for Breakout #3 survey 


Breakout #4:Hospital-Based PT/OT/ST Utilizing Equine Movement as a Treatment Tool. How, where, and why to start incorporating equine movement (hippotherapy) through a Hospital System

Click here for Breakout #4 survey 


Breakout #5:Role Of The Vagus Nerve In Humans And Horses: Learn To Recognize It, To Include It In Your Clinical Reasoning And To Influence It To Optimize Patients' Outcomes And Help Therapy Horses Thrive.
Click here for Breakout #5 survey 


Breakout #6:Considerations for Treatment Planning when Incorporating Equine Movement
Click here for Breakout #6 survey 



Wednesday, March 16, 2022
General Session: Longlining to Improve Equine Athleticism and Client Outcomes
Click here for General Session Survey


Breakout #7: Human Focused Design in Therapy, Business, Marketing, and more...
Click here for Breakout #7 survey 


Breakout #8:The Good, The Bad, and The Ugly: Safety Equipment Utilized with Equine Movement
Click here for Breakout #8 Survey 


Breakout #9:Marketing Your Practice in a Digital World
Click here for Breakout #9 Survey 


Breakout #10: CSU Equine Services Program Presents: Equine Stress/Behavior
Click here for Breakout #10 Survey 


Breakout #11:CSU Equine Science/Animal Science Program Presents: Equine Nutrition

Click here for Breakout #11 Survey 


Breakout #12:Best Business/Reimbursement Practices – Updates For Success
Click here for Breakout #12 Survey