About Us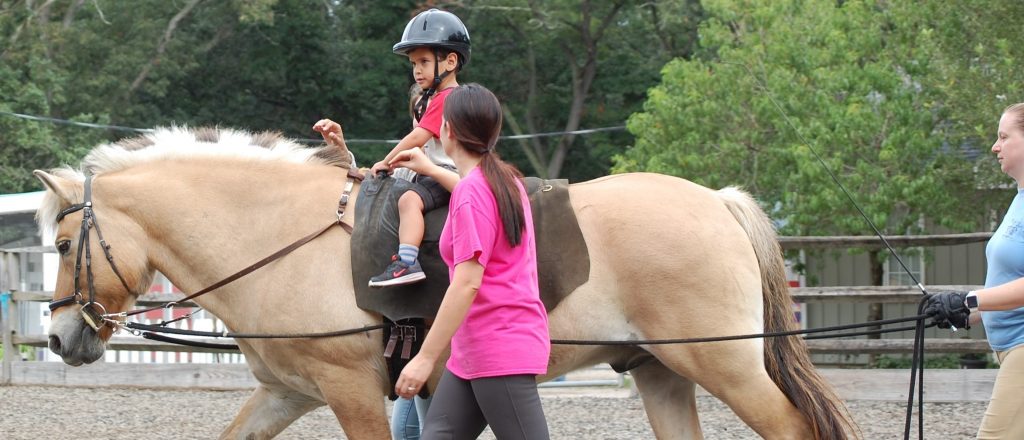 The American Hippotherapy Association is a 501(c)3 Non-profit organization, which provides educational resources and continuing education courses for occupational therapy, physical therapy and speech-language pathology professionals who incorporate equines, equine movement and the equine environment in treatment.  AHA, Inc. believes that individuals in need of habilitation or rehabilitation are best served by skilled and licensed healthcare professionals. As such, AHA, Inc. is unique in that we are the only organization in the United States whose focus in on educating licensed healthcare professionals on therapy services incorporating equines.  
The AHA Inc. that exists today began in 1987 when a group of dedicated therapists traveled to Germany, then sections of the North American Riding for the Handicapped Association (NARHA).  In 2003, American Hippotherapy Association, Inc. separated from NARHA to incorporate as a separate 501(c)3 organization. 
Since it's beginnings, AHA, Inc. has been an organization dedicated to licensed therapists and the individuals they serve.
Mission
Improve lives by advancing education, best practices, and resources for licensed healthcare professionals who incorporate horses in skilled therapy services.
Vision
To have skilled therapy services that incorporate horses accessible to every person who has the potential to benefit.
Core Values
INTEGRITY:

Commitment to the highest standards of personal, ethical, and professional behavior.

ACCOUNTABILITY:

Commitment to good stewardship, transparency, and fiduciary responsibility.

INNOVATION:

Promoting advances in treatment and research through excellence in education and resources.

COLLABORATION: 

Volunteering, networking, and partnering with stakeholders who share similar missions and values.


Diversity, Equity, and Inclusion Statement
The American Hippotherapy Association, Inc. (AHA, Inc.) acknowledges that there are multiple barriers to equity within healthcare. These barriers include but are not limited to race, identity, and ability, and they impact both those receiving services as well as our professional members. Therapy professionals have a responsibility to acknowledge issues relative to privilege and inequity when offering services in all settings, including practices located within equine facilities and environments.  AHA, Inc. also recognizes the need for diversity within professions where equine movement and equine interactions are incorporated into treatment.
Guide Star Status