How to sign up for an AHA, Inc. course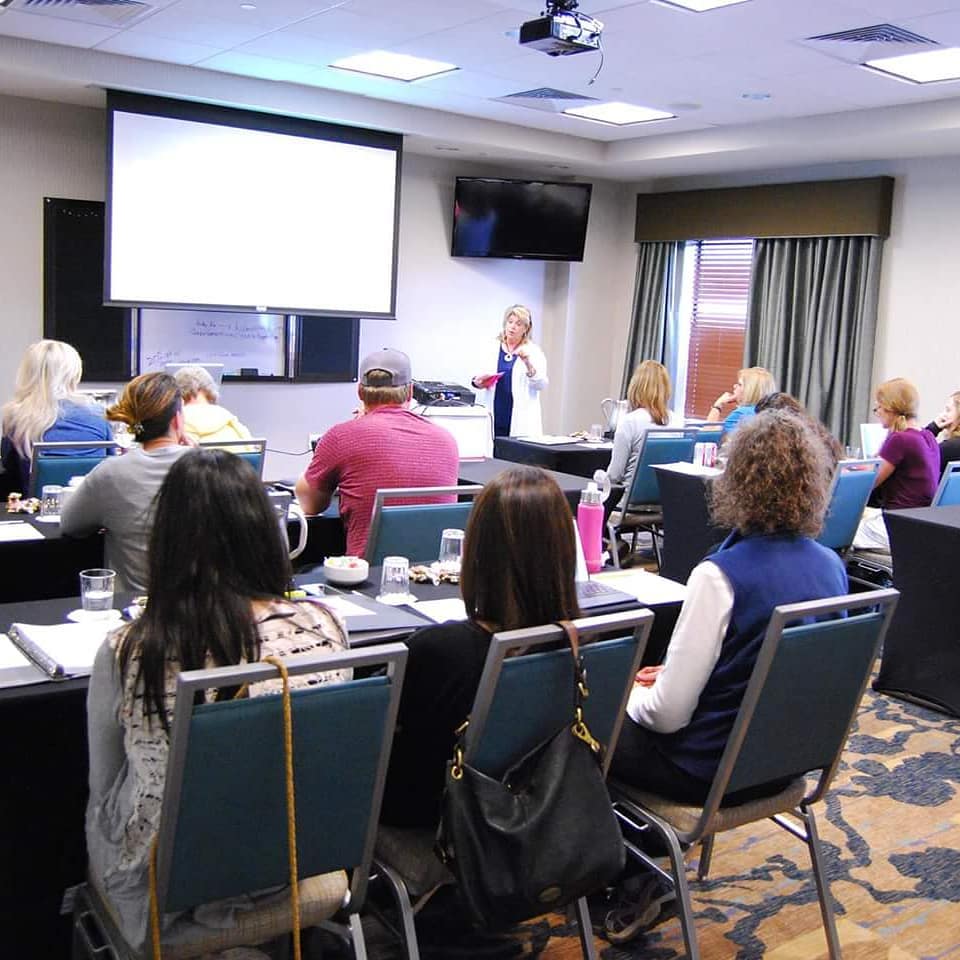 It's easier than ever to sign up for an AHA, Inc. educational course. Here are the steps to get you started
To sign up online; 
Find a course you would like to attend, you can find our master course list here: https://aha.memberclicks.net/aha-inc-master-course-schedule. Select 'Course Registration'. This will take you to the course registration page. Please take a moment to read all the available information on this page. Select the course you are registering for; you will then be taken to that course's registration form. Fill out the form and select your preferred payment method, you can choose to pay by credit card or check. And just like that you're done!
To sign up offline;
Find a course you would like to attend and download the course brochure. The brochure features all the necessary registration information on the second page. Fill this out and send it to the AHA, Inc. office either by email at [email protected], fax at 877- 700- 3498or by mail at 2537 Research Blvd. Suite #203, Fort Collins CO, 80526 and you are done! You will get a confirmation email once the office has enrolled you in the course. 
Why enroll in a course?
AHA, Inc. best practices dictates that in order for a therapist to effectively incorporate hippotherapy into their practice, they must take the Hippotherapy Treatment Principles Part I and II courses. During the Part I course therapists will gain an understanding of the principles, history, theory, and research of the application of hippotherapy –skilled equine movement–as a treatment strategy/tool within a plan of care (POC) in OT, PT and SLP practice.  Therapists will observe and analyze a therapy treatment with skilled equine movement, and discuss the adaptive responses in the patient. Therapists will be introduced to skilled equine movement and the effect of the horse's conformation and movement on the systems of the human body for implementation in a POC for a variety of diagnoses and patients.  The following learning outcomes will be assessed during participation in active learning activities, learner demonstration of skills during practicums, and class discussions and small group work.
During the Part II course  Occupational therapists, physical therapists, and speech-language pathology professionals  will incorporate evidence based practice research, clinical problem solving and critical thinking in a PT, OT, Speech individual or trans/multidisciplinary treatment that includes skilled equine movement as part of a patient's plan of care (POC).
Here's a list of all our upcoming 2020 courses
 Hippotherapy Treatment Principles Part I
March 6-8, 2020 in Mt, Holly. North Carolina  
April 2-4, 2020 in Redmond, Washington  
April 24-26, 2020 in Washington, Missouri  
June 26-28, 2020 in Goffstown, New Hampshire  
August 28-30, 2020 in Rehoboth, Massachusetts  
Hippotherapy Treatment Principles Part II
June 3-6, 2020 in Edgewood, New Mexico:  
October 10-12, 2020 in Carmel, Indiana:  
Business Connection
April 17-19, 2020 in Denver, CO
November 5-7, 2020 in Tampa, FL 
Vestibular Connection
March 28-29, 2020 in Naples, FL   
Horse Handling Connection
May 17-19, 2020 in Franklin, TN  
Horse Handling Clinic Series
June 6, 2020 Long Lining Part I in Mount Holly, NC  
June 7, 2020 Long Lining Part II in Mount Holly, NC   
Share this post: