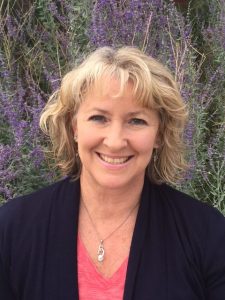 Lesley has been involved in the equine assisted activity field since 1984. She earned her Master of Science degree from University of Indianapolis and has been incorporating the use of the horse as a therapeutic tool since 1989.  Lesley was responsible for incorporating the special needs riders into the Hamilton County 4-H Horse and Pony project which successfully completed its first year in 1999.  She has served on the Indiana Governor's Council for Infants and Toddlers, Board of Directors for the Agape Therapeutic Riding Center, Indiana Equine Assisted Program Committee and on the Board of Directors for AHA, Inc. Lesley has practiced in the areas of industrial rehabilitation, upper extremity rehab, pediatrics with focus on sensory integration and in the acute care setting. She has been an active equestrian for over 35 years including 10 years in 4-H.  Lesley has competed successfully in the areas of combined training, hunters and dressage. She started two private clinics incorporating hippotherapy and has consulted several therapists in the process of starting their own clinics.
Faculty Disclosure
Financial:  Lesley Lautenschlager is an independent contractor for the AHA, Inc. and receives a fee from AHA, Inc. for instructional services.
Non-Financial:  Lesley Lautenschlager is a member of the AHA, Inc.