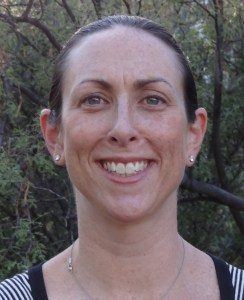 Meredith S. Bazaar is a NJ and NY licensed Speech-Language Pathologist and lifetime equestrienne.  She received a Bachelor of Arts at The George Washington University in 1995 and a Master of Arts in speech and language pathology at Northwestern University in 1997. She is a Past President of the American Hippotherapy Association, Inc. (AHA).  Meredith is a board certified Hippotherapy Clinical Specialist, coordinating faculty for the AHA, a PATH Intl. Certified Riding Instructor, founder of MSB Therapy, LLC, which provides speech and language evaluation and treatment to adults and children in a variety of settings, and serves on the American Hippotherapy Certification Board.  She has presented at international conferences, guest lectured at universities and colleges, conducted training seminars, and supervised graduate students. Meredith was the 2010 recipient of the AHA, Inc. President's Award and is a registered member of AHA, AHCB, PATH, ASHA, NJSHA, and NYSHA.
Throughout her career, Meredith has worked as a speech-language pathologist in sub-acute care centers, residential care for United Cerebral Palsy (UCP) of New York State, acute care and sub acute care at the Montefiore Medical Center, and managed a day program for people with TBI.  As an equestrienne, she has competed in the AHSA Medal, the ASPCA Maclay, the USET Medal, and Intercollegiate Horse Show Association Finals. Currently, Meredith rides for pleasure when she is not working, teaching, and most importantly parenting Sylvie and Arlo.
Faculty Disclosure
Financial:  Meredith S. Bazaar is an independent contractor for the AHA, Inc. and receives a fee from AHA, Inc. for instructional services.
Non-Financial:  Meredity S. Bazaar is a member of the AHA, Inc.