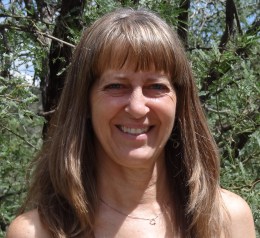 Ruth is a Speech-Language Pathologist and professional horsewoman involved in using hippotherapy since 1978. She operates Skyline Therapy Services; an outpatient clinic specializing in the trans disciplinary applications of equine movement in PT, OT and ST. Ruth has published research and articles, presented at numerous conferences and workshops and has taught internationally.  She served on the Board of Directors of the American Hippotherapy Association, was Second Vice President of AHA, helped develop the AHA curriculum and currently serves as Chair of the Reimbursement Committee.  She is a former AHCB Board member, is an AHCB Clinical Specialist and she is regarded as a leader in the field of hippotherapy as a treatment tool.   Ruth is a former AHA Therapist of the Year.  She lives in Edgewood, New Mexico.
Faculty Disclosure
Financial:  Ruth Dismuke-Blakely is an independent contractor for the AHA, Inc. and receives a fee from AHA, Inc. for instructional services.
Non-Financial: Ruth Dismuke-Blakely is a member of the AHA, Inc.